The begining of this August, I attended EVO2018 and SSC2018.
It was just two weeks trip though, I learned a lot.
I just wrote about my impression of these tournament.
Here is my footage.
EVO2018(8/3-5)
EVO2018 is well known to be one of the biggest fighting game tournament.
Fortunately, There was Super Smash Bros. Melee as a main event.
Melee attendees are about 1,300 melee players and some Japanese smashers attended.
As a result, I got 
Melee Singles 33rd place.
Melee Doubles 4th place (with Sanne)
That Melee Singles result was my worst tie record.
08/03 - Day 1 8am pool1
I slept really well this time. I can control my sleep schedule and have no jetlag and then went to the venue.
I did pretty good this time. I make it out of pool1 on winners side without losing a game.
I cheered for some Japanese smashers and then go back to hotel room.
08/04 - Day 2 Nightmare
My pool was supposed to be 10am and then Semi Finals.
and Japanese smashers, Hitori creates some images for me;)
aMSaさん応援イラスト。 pic.twitter.com/FQvGQKDd2E

— ヒトリ(HITORI) (@hitori_ssbm) August 4, 2018
I played Uncle mojo at first. I beat him 2-0 though, the game was close.
And then, I had to play Colbol.
I beat him at the last Big house though, I can't lose my focus but I lost 1-2.
Especially I missed edgeguard couple of times and can't punish side B.
I went to losers side and then lost by Duck 0-2.
I really... I can't say anything.
I'm sorry for fans and supporters.
I'll be back for sure.
more focus on playing melee.
never give up for my dream.
Thank you guys;)

— aMSa @ Home 🏠 (@aMSaRedyoshi) August 4, 2018
I might not ready for EVO2018. This tournament was completely different with other tournaments. Especially Most of the matches are Bo3, so many attendees, other fighting games, and more.
and my EVO results are always too bad.
EVO2013: 25th
EVO2014: 17th
EVO2015: 25th
EVO2017: 17th
EVO2018: 33rd#EVOCursedaMSa is here.

— aMSa @ Home 🏠 (@aMSaRedyoshi) August 4, 2018
I need to change something for EVO. I'll do my best for next EVO.
By the way, I and Sanne also attend Doubles. we make it to 4th place that's not bad.
08/05 - Day 3 Melee Top 8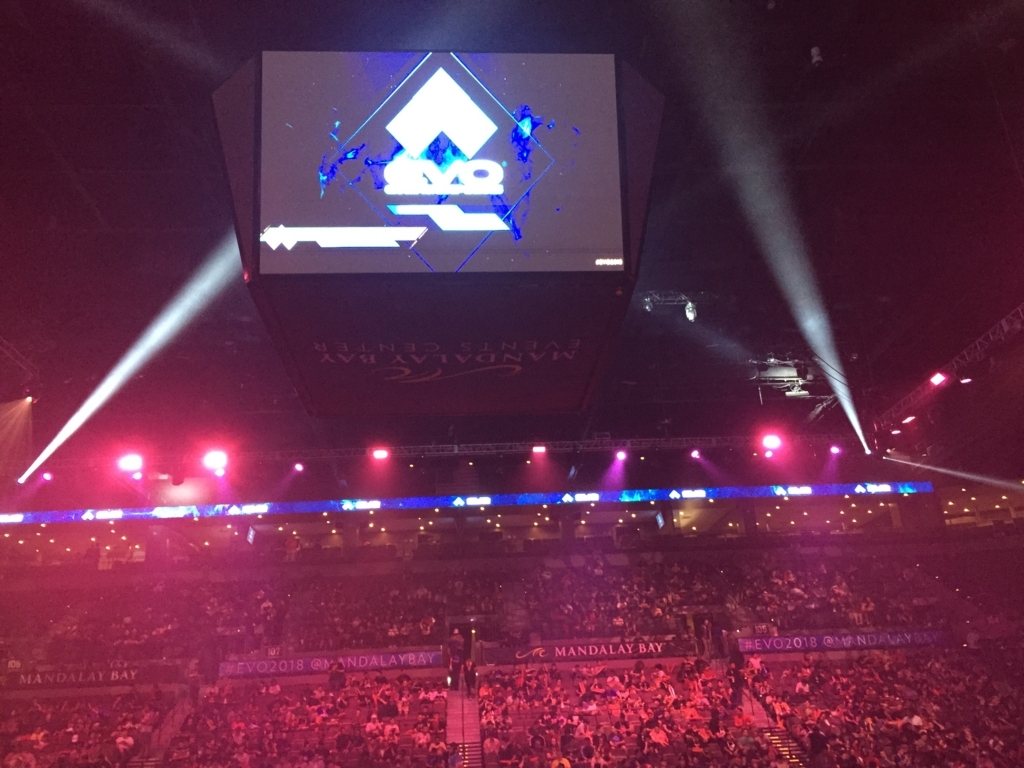 Day 3 was Melee Top 8.That Top 8 was really fun like 
Armada on fire, Big Leff.
The Top 8 makes me so excited. Next year for sure!!!
SSC2018(8/9-12)
I went to HyperX Showdown event and then headed to SSC2018.
Image from Chillindude(https://twitter.com/LiquidChillin/status/1026935690779484160)
I was also planing to attend Xanadu though, I can't make it cuz of flight problems.
SSC venue is really good. There are alot of food places and Walmart close to the venue.
and This tournament is kind of festival for smashers.
There are not only competitive event but also cusual events.
As a result, I got 
Melee Singles 5th place.
Melee Doubles 17th place (with Sanne)
08/09 - Day 1 Combo Contest
I just went to the venue and play some doubles friendlies.
I and Sanne got better and better for doubles at this time. Finally figured out how to team combo with Yoshi and Fox.
And then We just watched Combo Contest for Smash 64.
Japanese Combo Master, Prince always won this contest and this time too.
THIS MAN @Prince_Yoshi PULLING OFF ONE OF THE MOST CREATIVE SMASH 64 COMBOS I'VE EVER SEEN

ON THE
F I R S T T R Y pic.twitter.com/thGr7OhpYP

— Tylor (@theSirToasty) August 10, 2018
He three-peat Combo Contest! What a Legend!!
I also attended special melee event, that rule looks weird though, so much fun;)
08/10 - Day 2 Doubles
I and Sanne attended Melee Doubles.We made it to Top 48 on winners side though,
lost by HungryBox / Mew2King and MacD / Redd then got 17th place.
I realized Yoshi could do well more on doubles too. I needed to play doubles more. just try to find and develop doubles knowledge.
08/11 - Day 3 Singles
When I played singles after EVO, I had a flashback at that nightmare.
- I don't wanna lose -
That kind of feeling makes me bad.
Barely I made it to Phase 2(maybe Top192) on winners side, vs Cyrain(Fox) and other matches were close.
and Unfortunately, There were alot of upsets and DQ'd at this tournament.
I need to focus on matches more.
but I managed to beat TheSWOOPER(Samus) 2-0 and $mike(C.F) 2-0 and made it to Top32. 
08/12 - Day 4 Singles Top32
The first match was vs Jerry(Puff).He beats Ice and SFAT. and He just keeps his patient styles.
I also keep kind of patient styles and then barely beats him 3-1.
And then I had to play Armada on WQFs.
A lot of DQs doesn't mean anything for me. What is the thing that I should do?
Just trying to beat my opponents.
I can really focus on matches during vs Armada. Watching his movement, Trying to bait, and did my best.
I manage to take a game from him though, not enough for beating him.
But I got into the zone after playing with Armada.
Next match was vs DrunkSloth(ICs) and beat him 3-0 and then make it to Top8.
I only made it to Top8 at Apex2015 until last year. But I got coach after Summit 5 and then my results are getting better and better.
Stability is one of the most important things for competetively players. I feel so happy for making to Top8 after EVO.
The first top8 match was Lucky. I know I could do cuz I got into the zone.
beat him 3-0 and then I had to play with Mew2King.
His Sheik was always so smart. I lost by him 1-3. and finished 5th place.
And then watching the rest matches. The GFs, Armada vs Mew2King were really exciting. Diffinitely, it'll be One of the set of the year. This is why I really love Melee.
I couldn't be satisfied at all though, This experience also made me stronger.
And I felt I really wanna be Full time Melee Players as soon as possible.
Finally I found big leff pic.twitter.com/yYJNJN0sIm

— aMSa @ Home 🏠 (@aMSaRedyoshi) August 12, 2018
He was so hype!!! SSC was so hype!!! Hype weekend!!! pic.twitter.com/piE4XZjnpM

— わっち(watch) (@watch_ssbm) August 13, 2018
Epilogue
Thank you so much for cheering for me at these tournament! I had such a great time.
I really appreciate it. I hope I'll be here next year too:) 
By the way, I'm not sure what is my next big tournament cuz the end of this year gonna be little bit busy for my job.
But I just gonna focus on playing melee and streaming more. I hope you guys enjoyed what I do;)
See you next tournament!
If you were interested in support me, Please follow or subscribe my Twitch channnel:)
I'll try to stream my daily melee practice. 
Thanks
aMSa